Master Thesis Student at the Montanuniversität Leoben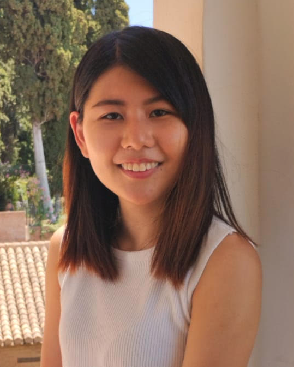 Short bio: Iye Szin is a Master thesis student at the chair of Cyber-Physical Systems (CPS), pursuing the Erasmus Mundus Joint Master Degree in Photonics for Security Reliability and Safety. 
Her project aims to create a more natural and intuitive way for humans to communicate with machines, by incorporating sign language into robot interaction. This approach will not only make robots more inclusive and accessible, but also provide a non-verbal and non-intrusive way for people to control and communicate with them. With a passion for advancing the field of CPS through cutting-edge research and innovation, Iye Szin is dedicated to creating more meaningful and inclusive technology for everyone.
Iye Szin Ang, B.Sc
Master Thesis Student at the Chair of Cyber-Physical-Systems
Montanuniversität Leoben
Franz-Josef-Straße 18, 
8700 Leoben, Austria 
Email: iyeszin@gmail.com