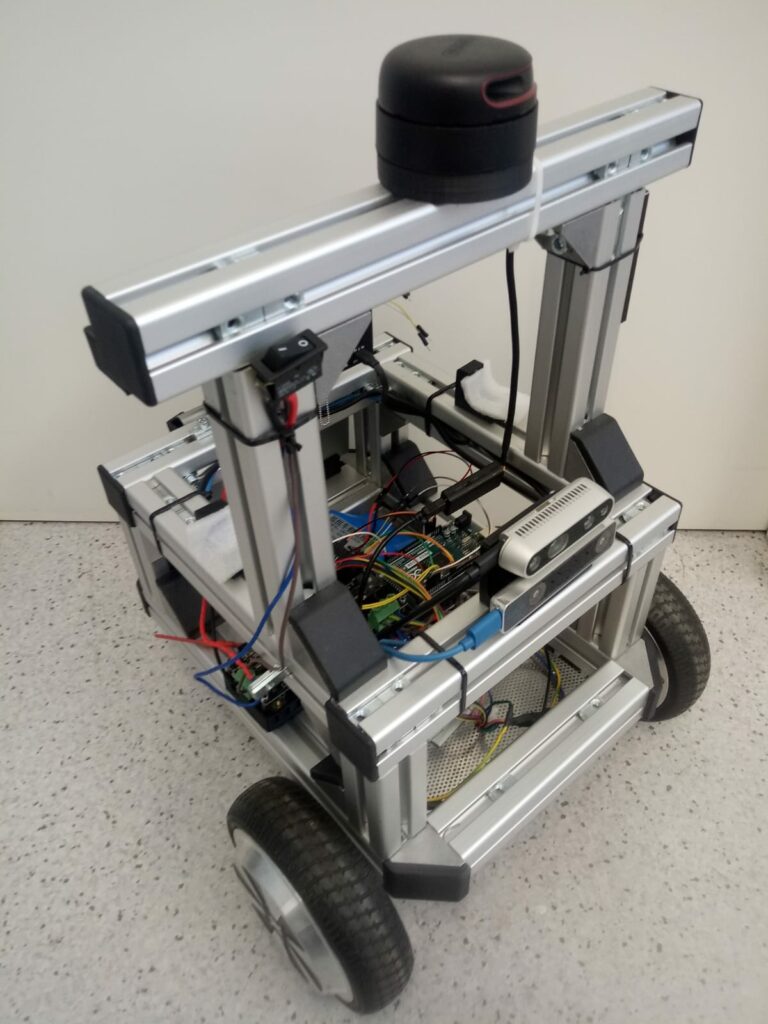 The self-built robot serves as a test platform for different robot control approaches. In the autonomous approach, the LiDAR sensor – which is attached to the robot – is used to map the robot's surroundings via a SLAM algorithm. Based on this map, the robot can navigate autonomously. We also use gesture-based approaches to control the robot. In these, the robot's control commands are computed based on hand gestures captured via a camera or a IMU sensor.
Sensors:
RPLIDAR A2M8

RealSense Depth Camera D435

Intel Realsense Tracking Camera T265

Turnigy 9X 2,4 GHz 8Ch Receiver (V2)
Power Supply:
VARTA Slim Power Bank – 18000 mAh

Samsung 18650 10S2P Akkupack – 4400 mAh
Other:
2 x 6,5" Hoverboard motores

Nvidia Jetson Nano

Arduino Mega 2650

ODRIVE V3.6
Research videos using the robot will be presented here. 
Publications about the robot as well as related topics will be found here.