13.03.2023 – Innovative Research Discussion
Meeting notes on the 13th of March, 2023
Location: Chair of CPS
Date & Time: 13th March, 2023, 11:45 pm to 12:45 pm
Participants: Univ.-Prof. Dr. Elmar Rueckert, Linus Nwankwo, M.Sc.
Agenda
General Discussion
Discussion on research progress
Next action
General Discussion
The applied machine and deep learning course start on 02.10.2023.
Study the publication [1] for the next work.
Do next
3D complete coverage on quadruped robot for mine inspection tasks.
Prior in SLAM from architectural floor plans.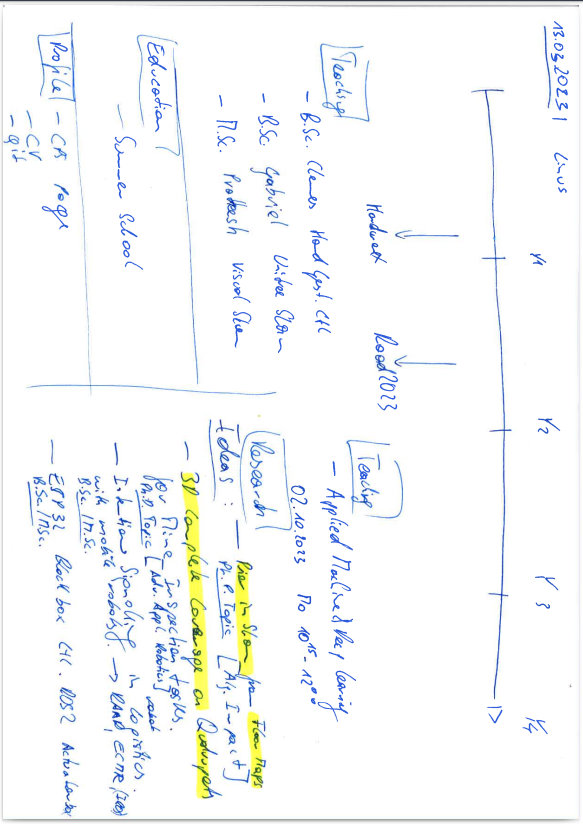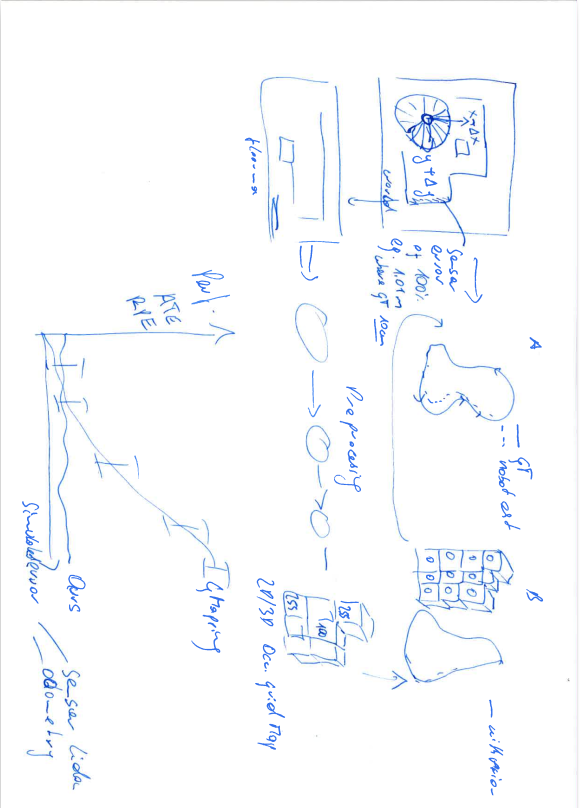 Reference
[1] Song, Soohwan & Kim, Daekyum & Jo, Sungho. (2020). Online coverage and inspection planning for 3D modelling. Autonomous Robots. 44. 10.1007/s10514-020-09936-7.