The Chair of Cyber-Physical-Systems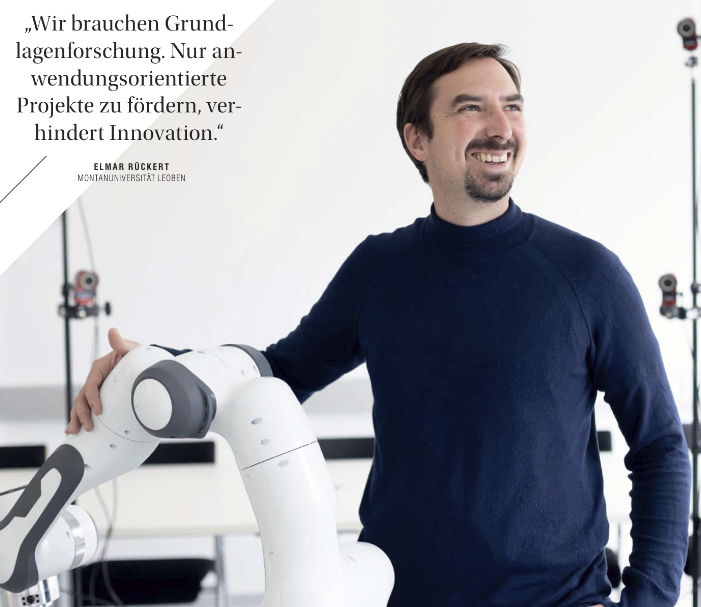 The Chair of Cyber-Physical-Systems at the Montanuniversität Leoben in Austria is headed by Prof. Elmar Rueckert.
The group's research topics are autonomous systems, machine and deep learning, embedded smart sensing systems, and computational models.
Events Happening Now
No Events at the Moment
Coming up Next in
AI & Robotics Positions and Topics
<! ========= Cool Timeline Free 2.4.5 =========>
News
September 29, 2022

Conference Paper accepted at HUMANOIDS 2022
The paper on End-To-End Deep Reinforcement Learning for First-Person Pedestrian Visual Navigation in Urban Environments by Honghu Xue, Rui Song,..
Read More