The Chair of Cyber-Physical-Systems
Forthcoming Event for the General Public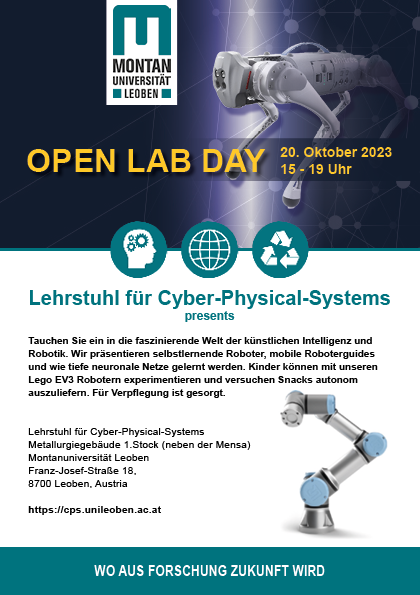 Visit us on the 20th of October 2023. 
Immerse yourself in the fascinating world of artificial intelligence and robotics. We present self-learning robots, mobile robot guides and how deep neural networks are learned. Children can experiment with our Lego EV3 robots and try to deliver snacks autonomously. Catering will be provided.
ROMR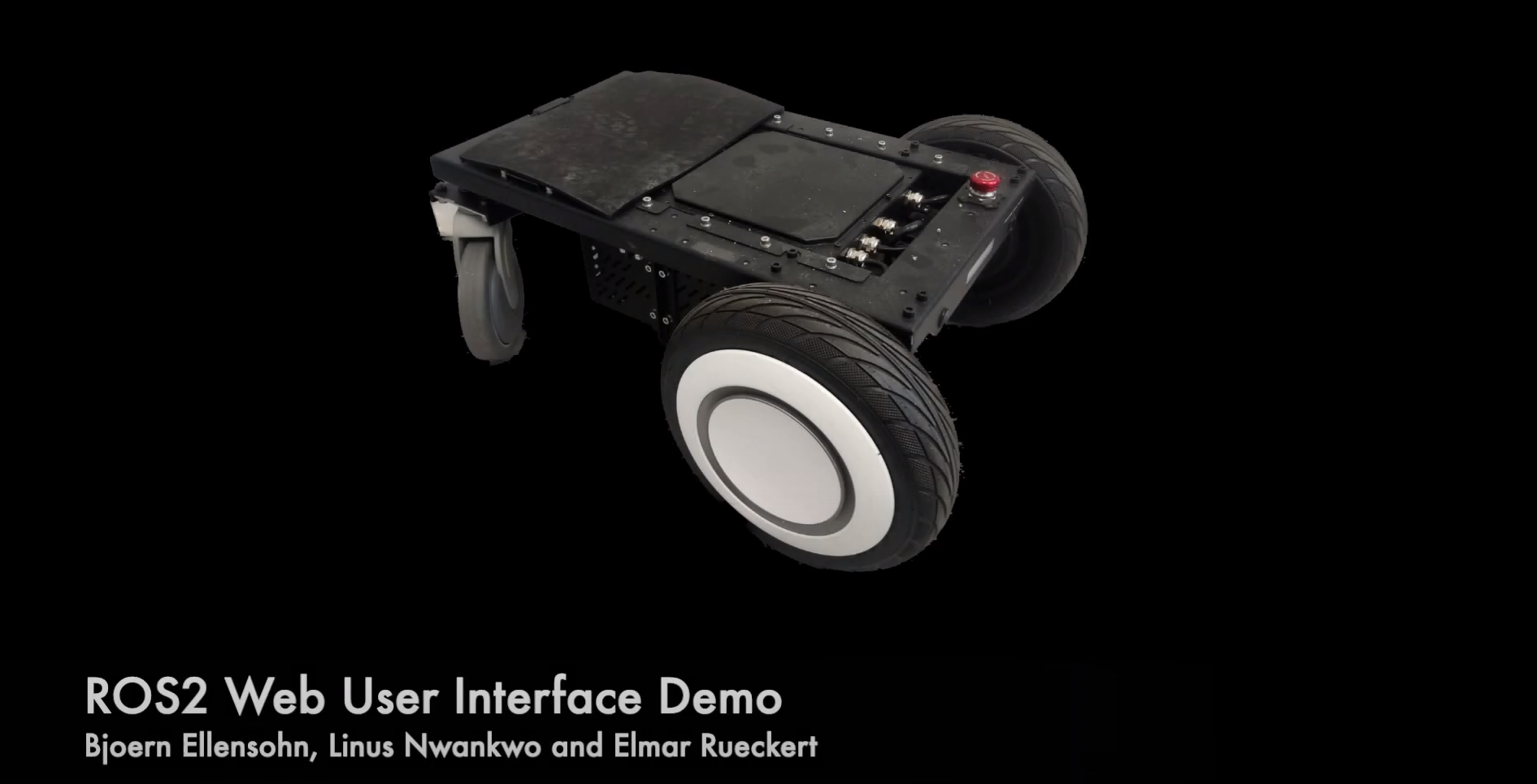 NavAcl-Q+

ROMR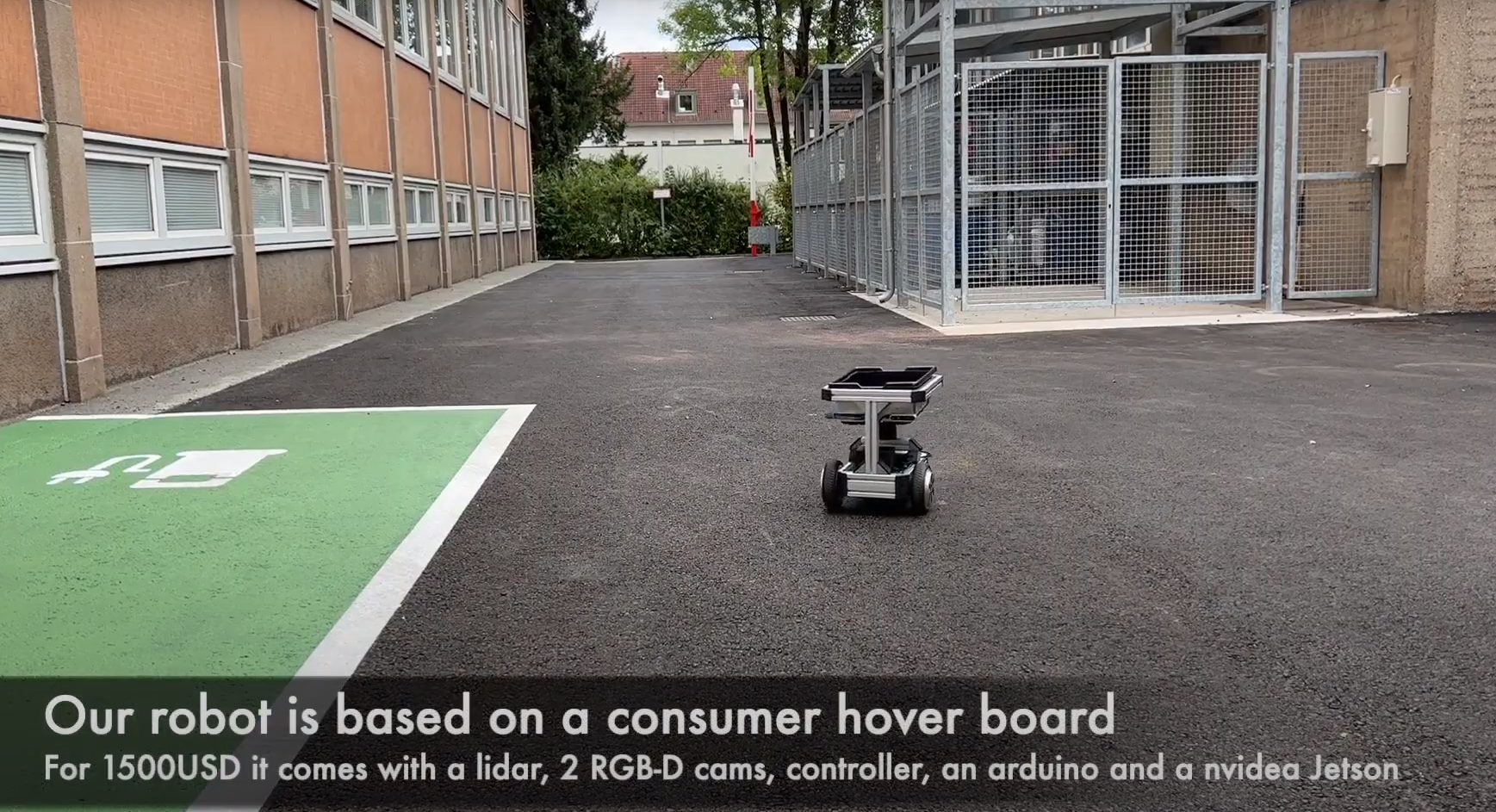 TacProMPs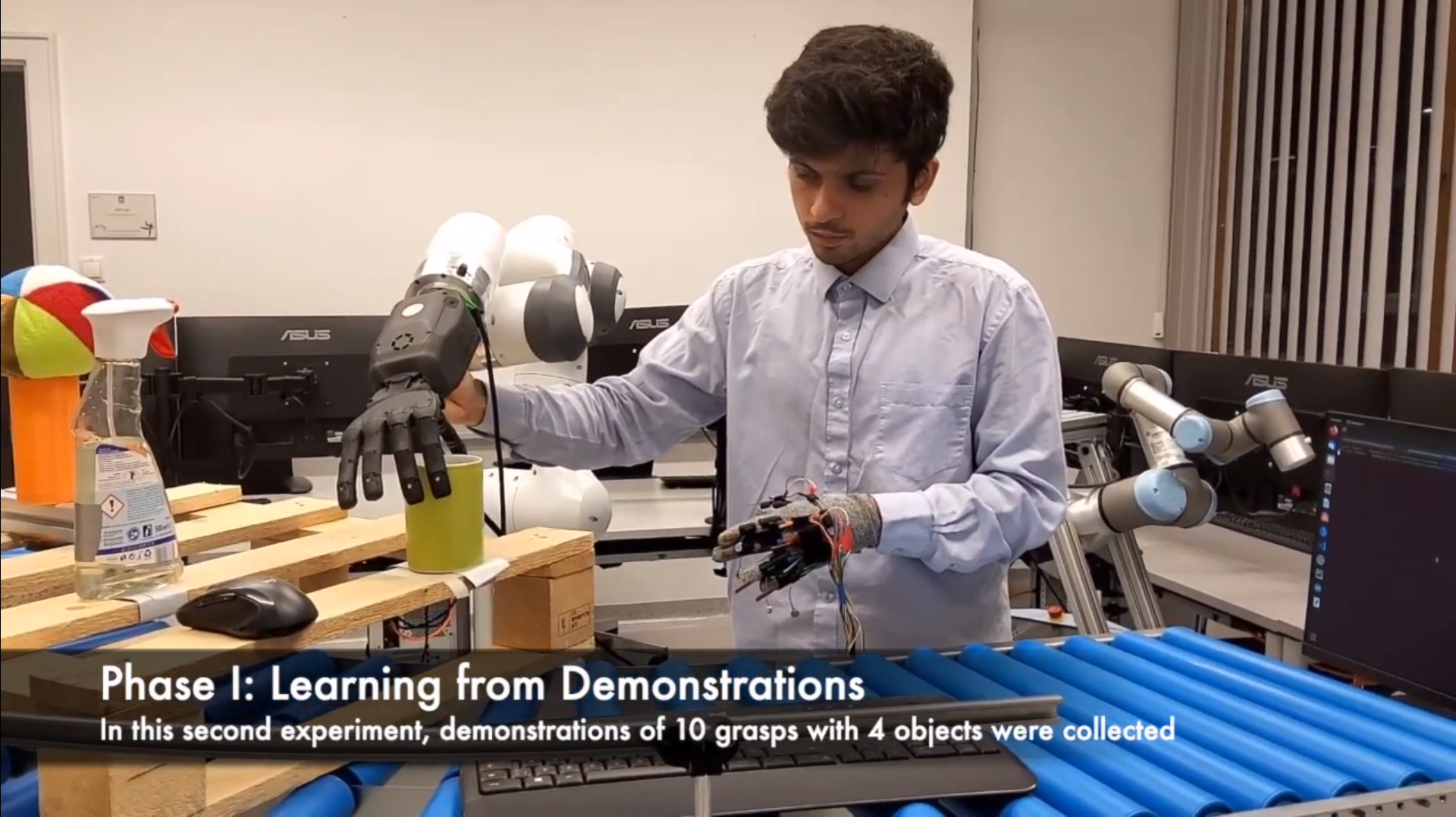 NavACL-Q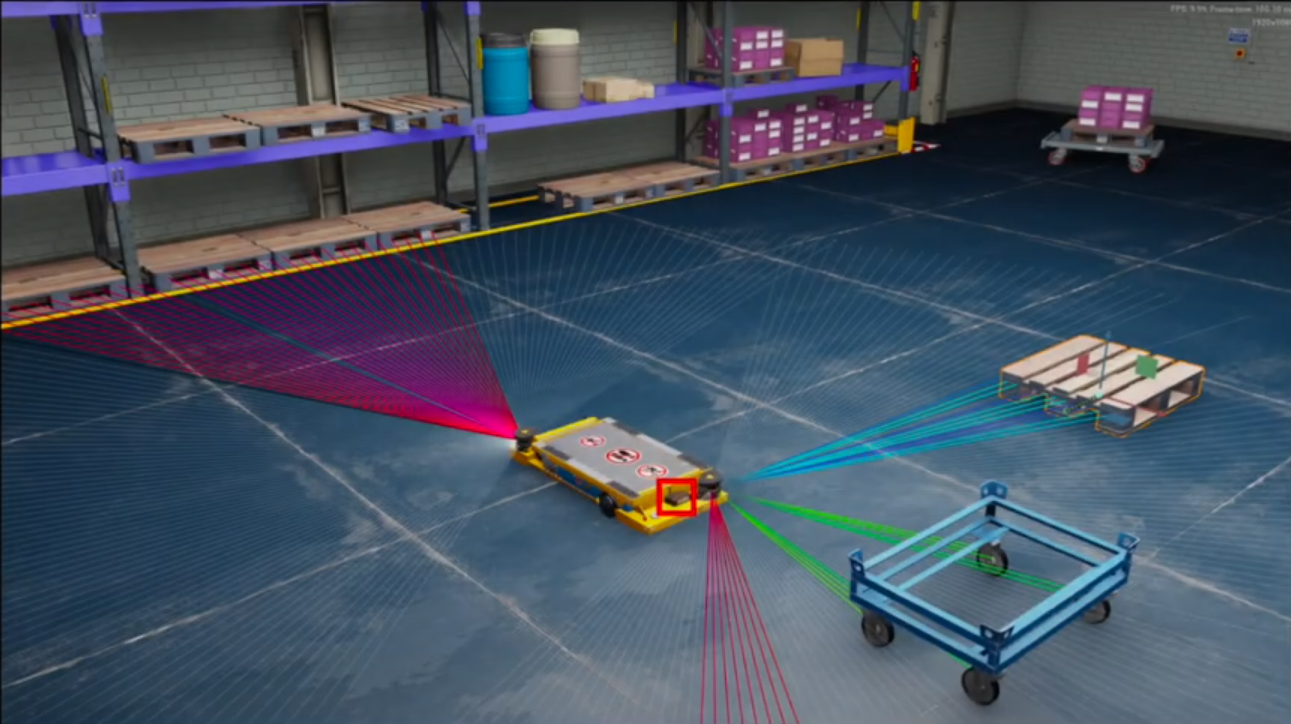 AI & Robotics Positions and Topics
<! ========= Cool Timeline Free 2.6.1 =========>
News
August 25, 2023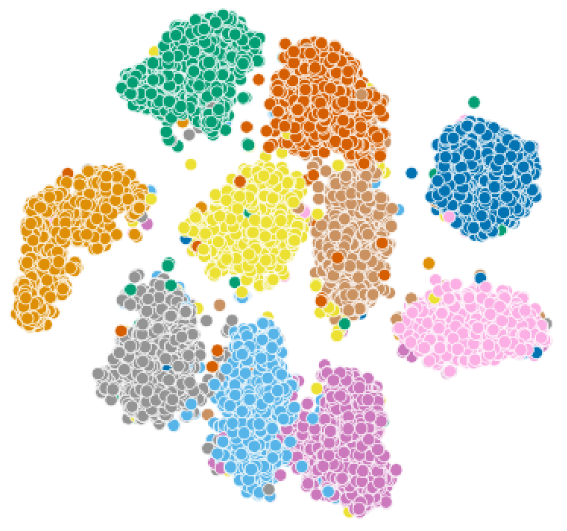 Conference Paper accepted at ACAIT 2023
The paper on 'CR-VAE: Contrastive Regularization on Variational Autoencoders for Preventing Posterior Collapse' by Fotios LYgerakis and Elmar Rueckert was accepted for publication at the Asian Conference of Artificial Intelligence..
Read More
More news on Professor Rueckert's page.