Bachelor Thesis Student at the Montanuniversität Leoben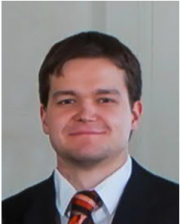 Short bio: Franz has already a master degree in metallurgy but seeks additional expertise in data analysis and machine learning, therefore currently revisiting the Montanuniversität Leoben as bachelor student in Industrial Data Science.
Graduated in 2015 he went into the quality management of the domestic steel industry. Working in a laboratory environment within a very dynamic market he quickly noticed the unstoppable tendencies to more and more data driven process planning, monitoring and production itself. Therefore, as of March 2023, he is writing his bachelor thesis at the Chair of Cyber-Physical Systems in cooperation with voestalpine Boehler Aerospace GmbH & Co KG.
EAGLE – N²ET Estimating Aerospace manufacturing time from Geometry Leveraging Encoder Neural Network
Supervision: Elmar Rueckert
Franz Waldsam
Bachelor Thesis Student at the Chair of Cyber-Physical-Systems
Montanuniversität Leoben
Franz-Josef-Straße 18, 
8700 Leoben, Austria